In the last years we've been reading a lot regarding superfoods and it seems that each year has its super hero regarding to complete foods. From kale chips to goji berries I've tried them all!
According to this article from the Huffington Post, 2015 was the year of flaxseeds and lemongrass, among others. So what's trending in 2016?
With the growing range of highly nutritious and ethical foods becoming available there a few such as grains like Teff which can be used in a number of applications while largely being a sustainable crop. Besides Teff, which is an Ethiopian grain, black cumin is also mentioned as a trend.
Spirulina is one superfood that got its name out in 2015 and is definitely one that you should try if you haven't yet. I've included it to my morning smoothies since the end of last year and love it. It's a great source of antioxidants and vitamins such as C and B-complex.
What else? The lists go on and on around the internet and matcha and coconut oil are part of most of them. I've used coconut oil in a some recipes, specially for baking, and it is lovely.
What all these superfoods have in common? They are rich in important elements that we should consume in a daily basis such as antioxidants and high in vitamins and minerals. The best thing about these new and trendy superfoods is that they are mostly vegan friendly and can be also find organic.
Here's my top 3 recipes – vegan of course – using Teff just to inspire you today:
Chocolate and Hazelnut Teff Cookies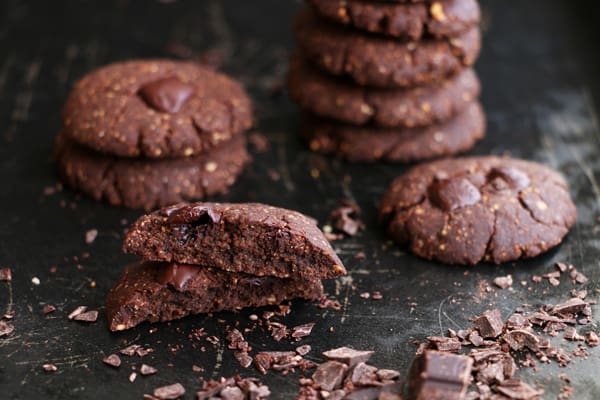 Ethiopian Injera Teff Flatbread